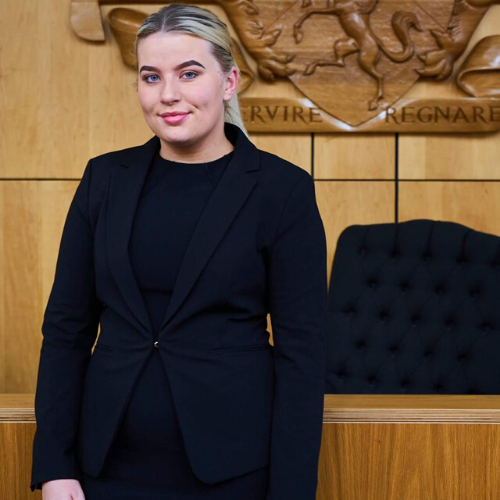 Elisha Mannouch
President
I am Elisha Mannouch, Kent Student Law Society's President for the academic year 2020/21 and I will be going into the final year of my LLB in September 2020. During my second year at the University of Kent, I took on the role of First Year Liaison Officer complimented by my mentor role within Kent Law School, allowing me to develop my communication skills. I would describe myself as a highly motivated individual, demonstrated through my boxing experience, winning two national championships throughout my time. In terms of my career aspirations, I aim to work as a Solicitor in the commercial sector, although I am open to different areas of law. My first and second-year experiences with the KSLS has inspired me to step up to the role of President in my final year. I am thrilled to be given the opportunity and I hope to further promote the success of the Society.
Yoginni Gopal
Vice President
Hi, my name is Yoginni Gopal and I am this year's Vice President. I wish to complete my GDL after I graduate in 2021, and then go on to be a solicitor in a commercial law firm. In 2019, I organised the Kent Student Law Society's Law Fair which proved to be very successful and gave me the opportunity to network with a variety of firms. The Law Fair piqued my interest in law, specifically, the challenging atmosphere they work in that enables them to be the very best.
Awad Ahmed
Treasurer
I am Awad Ahmed, I will be the treasurer for the upcoming year. I serve on the committee and oversee the financial matters of the society as well as contributes to planning with the society. I bring to the committee a range of expertise from the previous committee's I have served on. I will begin my second year of my Law and Management degree in September. I have lived internationally in many nations and intend to bring this multi-cultural background into his practice of law and education. I am particularly interested in commercial law and aim to practice law in multiple jurisdictions with an international law firm.
Faith Olalere
Non-law Representative
Hey, I'm Faith, I'm in my 2nd year studying Politics and International Relations at the University of Kent. I am also an aspiring solicitor. I am an enthusiastic and ambitious individual who loves helping others. My role at Kent Student Law Society is to represent all Non-law students who are interested in pursuing a career in Law, like me and to bring diversity to the society.
Harry Voller
Secretary
I'm Harry, and I'm a second-year law student and the secretary of KSLS. My role predominantly involves taking minutes at meetings, compiling the weekly newsletter, acting as the first point of contact with those who interact with the society and generally acting as the key administrator for the society. I aspire to qualify as a solicitor and pursue a career in corporate law. I am particularly interested in working in Mergers and Acquisitions; however, I am also attracted to working in Private Equity. I hope to work for an international firm, a city firm or a large national firm in the UK.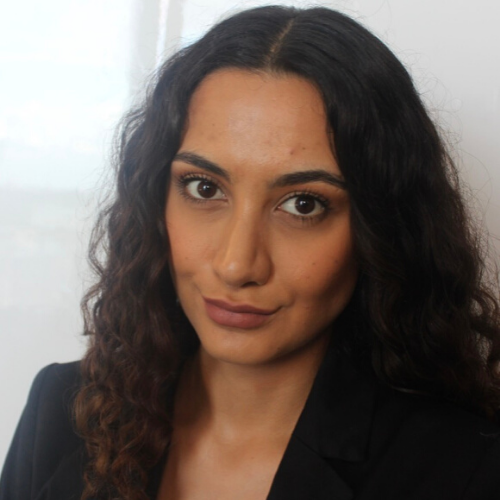 Helin Sahpaz
Commercial Awareness Officer
A second-year law student who aspires to become a solicitor as working with others in high-pressure atmospheres drives her. As Commercial Awareness Officer, she ensures that students are kept informed on how the latest events impact the legal profession by sending out our monthly commercial awareness newsletter called 'The Advisor'. Works well as part of a team but also has the capability of working independently and can use own initiative. Volunteering at Kent Law Clinic has refined her ability to communicate with clients and understand how the law is applied and works to try to ensure a positive outcome for clients. Overall, a professional, determined and enthusiastic individual when completing all tasks.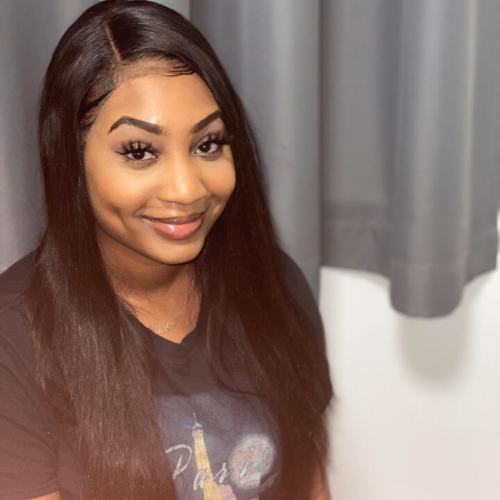 Janelle Dadie
Law Fair Coordinator
Hey, my name is Janelle Dadie. I am a second year student studying Law with Quantitative Research and an aspiring solicitor. I am one of KSLS's Law Fair Coordinators. Building connections as a student aiming to pursue a career in law is vital. For this reason, my aim is to ensure that the Law Fair event runs smoothly for both students and firms attending. I will ensure that personal networking gains are met and key connections are built. I believe that a successful law fair is the first step in securing a training contract in a firm most suited to you.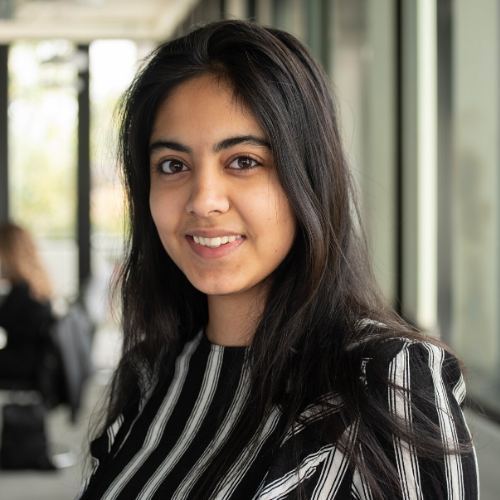 Kareena Narain
Social Secretary
I am a second-year undergraduate law student at the University of Kent. During my first year, I was elected to the position of First Year Representative along with the opportunity to be involved in Kent Student Law Society and Kent Temple Law Society.  This year I have been elected Social Secretary for KSLS and the Indian Society. In the future, I  aim to seek a placement within a prestigious firm who predominantly practices corporate law and/or data protection law. Apart from my leadership roles at the university,  I am a professional chess player and have an interest in debating and public speaking.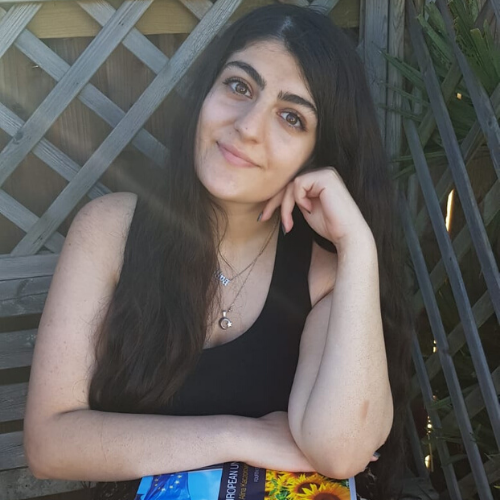 Liliya Babutsali
Marketing Officer
My name is Liliya and I'm your Marketing Officer for this year's committee. My role this year will be to manage the social media platforms for the society and I will be responsible for uploading photos of our events on these platforms too. My ultimate aspiration is to secure a training contract with a corporate firm in the capital. I'm very passionate about diversity, and show this through my educational social media platform on Instagram: Liliya Learns Law, where I document my journey into the industry as a BAME woman and share resources for those applying for training contracts and vacation schemes.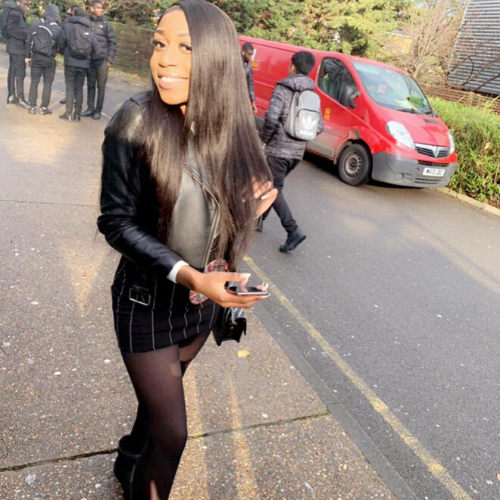 Ola Hassan
Law Dinner Co-Ordinator
I'm Ola Hassan, Law Dinner Co-ordinator and second year Law student. I am highly enthusiastic about learning and working with people from a variety of backgrounds. I interact with a range of different people in my everyday life as I am a tutor to both primary and secondary school children, volunteer regularly at Canterbury Homeless Outreach and have recently become a Dementia friend. My passion for working alongside others initially sparked my interest in the team-oriented nature of life as a solicitor. This was further reaffirmed through attending various open days which made the role of a Corporate Lawyer highly appealing to me. Aside from academics, I also enjoy travelling and reading. A current favourite read of mine is The Circle by Dave Eggers.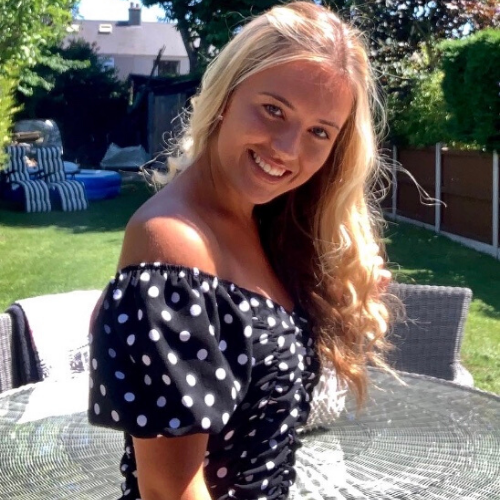 Olivia Adams
First Year Officer
My name is Olivia Adams and I am currently studying Law and Sociology as a joint honours degree at the University of Kent. I am an aspiring solicitor, with a particular interest in family law and dispute resolution. My most valuable working experience of which certainly strengthened my determination to set out to be a solicitor in the future was working with a law firm called Tees Law; engaging in shadowing a family law partner and being fortunate enough to spend time volunteering in our local Citizens Advice Büro.Undoubtedly, this was a valuable experience that encouraged my drive to work particularly with issues of domestic abuse. I have a sincere passion for helping others, and for being able to provide a means of help that can substantially improve their quality of life and to put their issues to rest.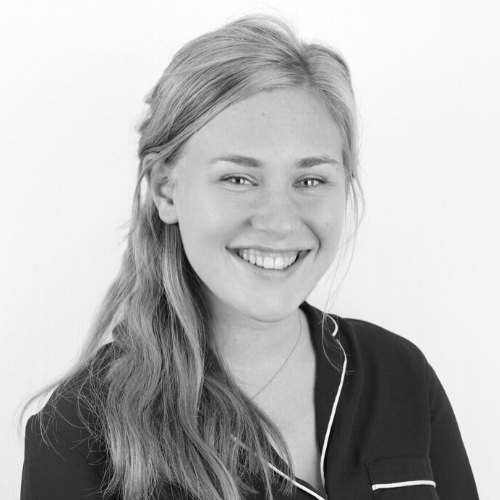 Sam Jansen
Law Fair Coordinator
I'm Sam, I am a second year International Legal Studies student and I will be one of the Law Fair Coordinators for 2020-2021! I am interested in Data Protection and Cybersecurity Law and Human Rights Law and would love to practice internationally. I am very excited about the coming committee year, and despite the current situation of COVID-19, I will do my best to make sure students get a valuable chance to network with firms. I thoroughly enjoyed the law fair last year, so I'm committed to creating the same experience for students this year.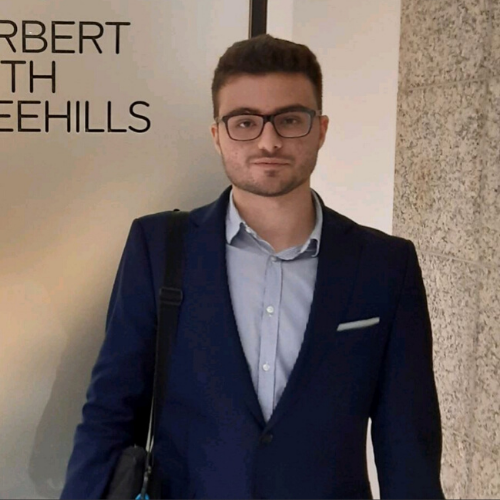 Suhaib Zaino
Events Officer
I am a final year LLB undergraduate and aspiring solicitor. As someone with an international background, I'm determined to work for a commercial law firm with a global presence. My interests include (but are not limited to) M&A, IP and dispute resolution.
As Events Officer for KSLS, I am responsible for ensuring that society events are organised and communicated to committee members. This includes coordinating with the Secretary and Marketing Officer to ensure events are advertised early-on and frequently up until the day of the event.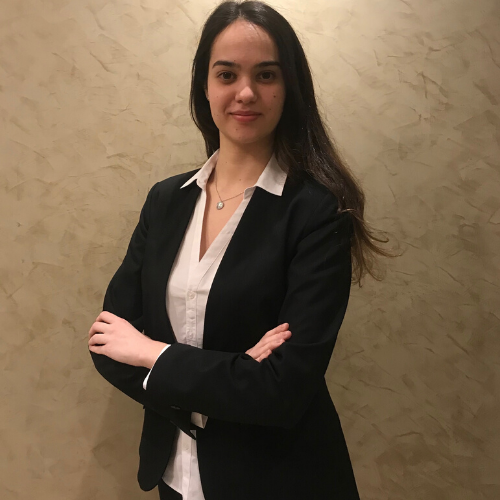 Yvonne Hamboulla
Law Fair Organiser
My name is Yvonne Hamboulla and I am in the 4th year of my degree titled International Legal Studies with a Year Abroad LLB. During my year abroad in 2019-2020, I had the pleasure to study in both Hong Kong University and Charles University in Prague. My experiences and excitement for meeting new people from different cultures are what motivated me to become a member of the KSLS Committee. As a Law Fair Organiser, my role is to lead the Law Fair team to organise KLS's annual Law Fair to give the invaluable opportunity to fellow students interested in law to meet and learn more about different types of law firms and educational providers. As an aspiring solicitor myself, I understand the difficulty and importance of deciding from an early stage the type of law firm that would best suit each student and I thus aim to aid in this process by organising a successful Law Fair.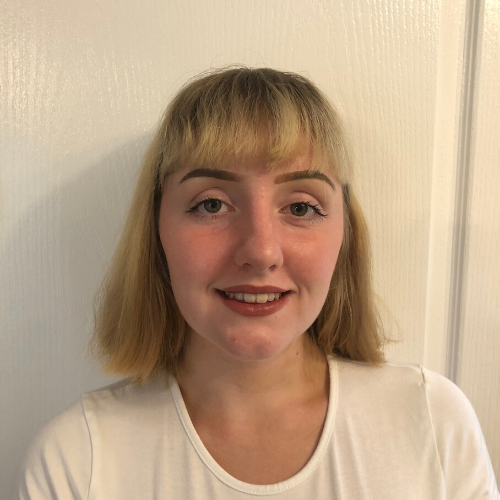 Emily Jennett
Law Dinner Co-ordinator
My name is Emily and I am a third year Law LLB student. Upon completing my degree, I hope to take the BPTC and become a family barrister! Last year, I was the president of Kent Pole Fitness, and I hope to transfer the skills I acquired onto my new role as the law dinner co-ordinator. I will be working alongside the law dinner organizer to plan the annual dinner, and will make sure that everything to do with the event runs smoothly!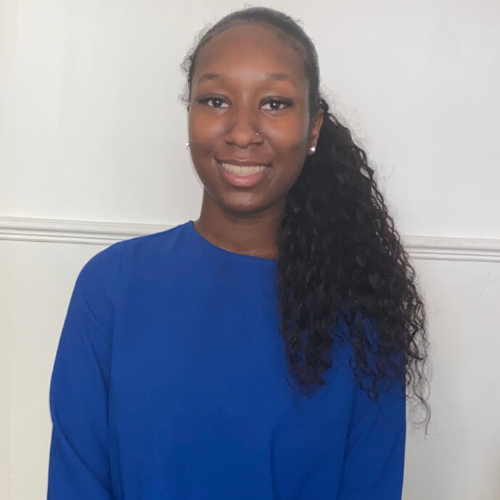 Celine Boreland
Law dinner organizer
My name is Celine and I am the Law dinner Organiser for this years committee. My role is to help organize the Annual Law dinner hosted by the Kent law society. I am currently in my second year of university and I hope to do a Masters after I finish my undergraduate degree. I am really passionate about helping people and getting involved, I am part of the Mindfulness society, the Buddy scheme and I work part-time as a mentor and support worker for SEN children. I look forward to being part of the team at KSLS!

Bethany Rose-Hunt
Interviews Officer
Hi, my name is Bethany and I'm the 2020-2021 Interviews Officer and a third year Law LLB student. During my gap year between Sixth Form and University, I worked at a Family Law Solicitors, confirming my career aspiration to work as a Family Law Solicitor at a regional firm.
Last academic year, I was the Aspiring Solicitors Campus Ambassador at Kent and developed a passion for increasing diversity in the legal profession. This is a value of mine which will underpin my work on Committee this year. Outside of my degree, I have been employed by Kent Union's Co-Op since my first year and find my job enhances the skills I am developing throughout my legal studies