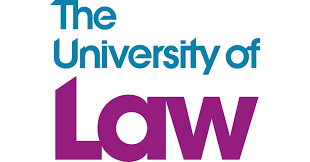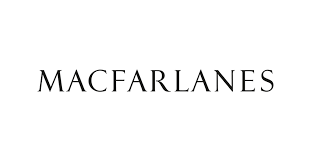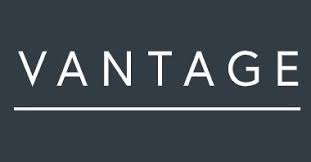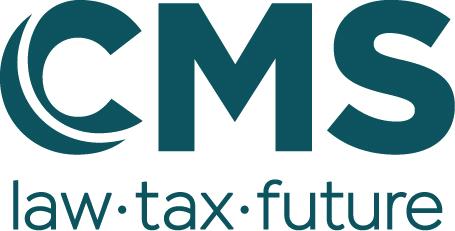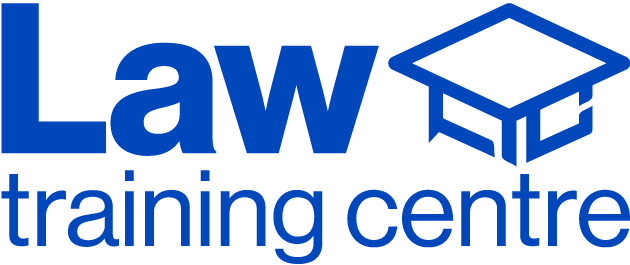 The Annual Law Dinner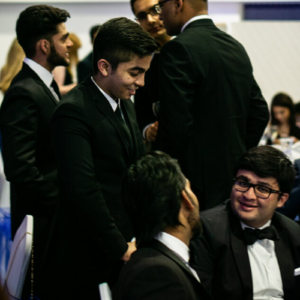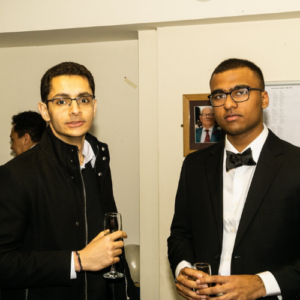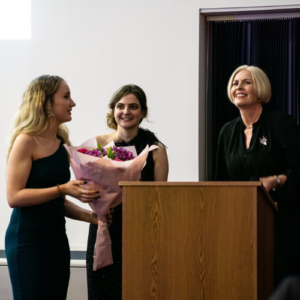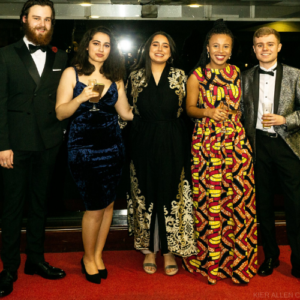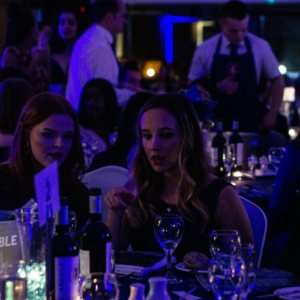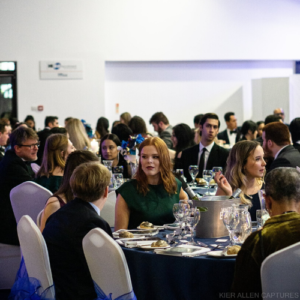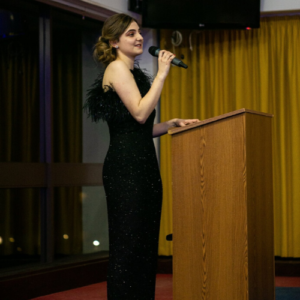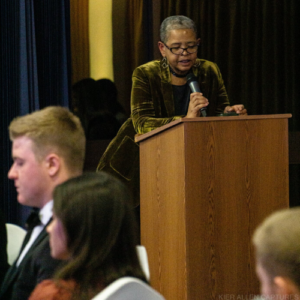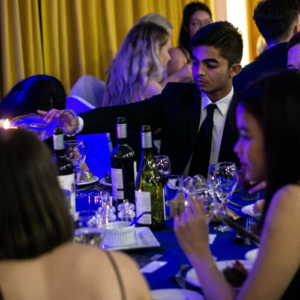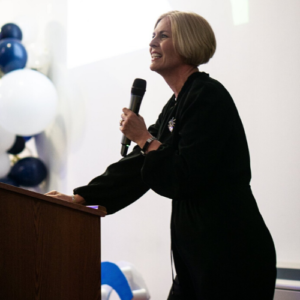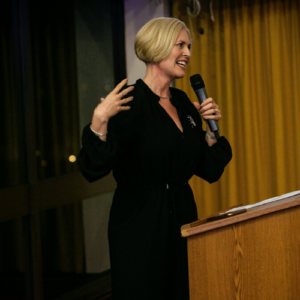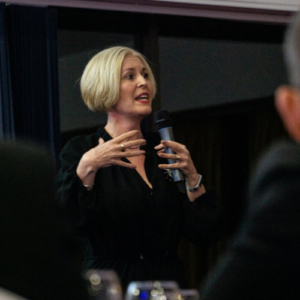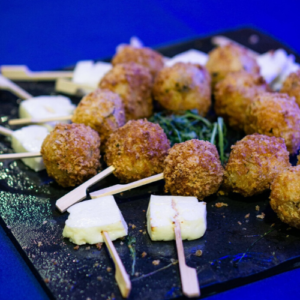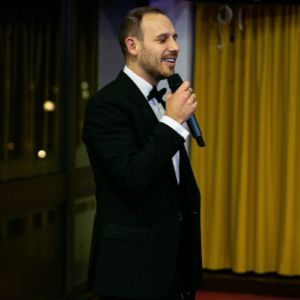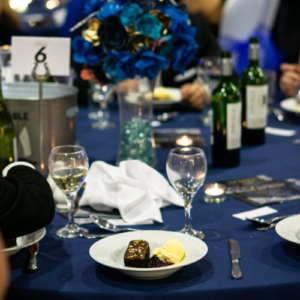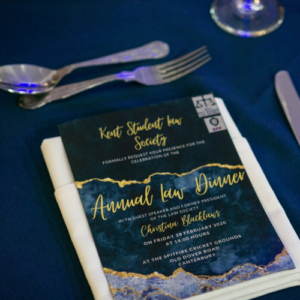 What is the Law Dinner?
Kent Student Law Society hosts an annual Law Dinner for students and professionals to network. This event is a great way to make contacts with legal professionals, academics and law school alumnus. The evening provides the opportunity to network during time set aside for this purpose. This is incredibly important as it gives students a chance to gain valuable insight into the work of experienced professionals and ask questions that could lead to learning more about potential graduate jobs, internships and work experience. The Law dinner could also help students gain professional contacts for the future. KSLS has a variety of guest speakers at the event, discussing various important issues and giving their experiences. Last year, we had the honour of having Christina Blacklaws, the former President of the Law Society of England and Wales. During her presidency, she made it her priority to promote diversity and inclusion, justice for all and a shift to a large focus on mental health and wellbeing in the legal profession. This year we hope to provide an equally impressive guest speaker for our students. 
The Law dinner is not only an important time to network, but it is also an excellent excuse to get dressed up and have a fancy meal. It is always held at elegant and picturesque venues; last year it was held at The Spitfire Cricket Grounds and the year before it took place at the Canterbury Cathedral Lodge. To make the night even more exceptional, guests will also be able to experience fantastic food and beverages at the venue through a carefully curated menu by KSLS. Traditionally a string quartet plays throughout the night from one of the music societies at the University of Kent.
The night is always one to remember, giving attendees a chance to meet many successful people including practising lawyers, solicitors, barristers and academics. Many students will be able to gain advice from role models in their aspiring fields, this will hopefully help students to emulate and follow in the footsteps of these legal professionals after graduation. 
How to maximise the benefits of the dinner?
The law dinner is a great way to dive into the world of networking in the legal sector! Every year we have special guest speakers. Among the long list of very important people who have previously attended include Sir Geoffrey Nice QC and Christina Blacklaws. Attending the law dinner gives students the chance to speak to these amazing special guests, allowing some vital networking to take place. We all know that to get ahead in law, connections are important, and simply attending the dinner is not enough. To maximise the benefits of the dinner, you should throw yourself into speaking with the professionals in attendance. Who knows? You may even be able to bag some work experience if you build enough rapport with the guests!
Before attending the dinner, you should read up about some of our guests so that you may be able to speak to them about their specific areas of expertise and really impress them. For example, if you're interested in family law and a family barrister is in attendance, it would be foolish not to speak to them! The law dinner can open so many doors for aspiring lawyers, and so you should try to make the most out of it as much as you can.
Kent Law School also hosts a 'how to dine' event shortly before the annual Law Dinner. It is a good idea to go to these events to learn the appropriate table etiquette before attending the event as it can make you look more professional. 
When attending the Law Dinner, the best way to maximise your benefits is to branch out and not stay within your group of friends. It is common for students to stay in a tight-knit group for the whole evening but this can severely hinder your chances of networking. Be confident, the professionals are there for your benefit. 
Moreover, attending the law dinner can be beneficial for those interested in joining the committee next year, as you get to meet us, get a feel for what our committee roles include and begin to make decisions as to what role you may wish to take on in the future. Even if you don't wish to join the committee, the law dinner is a great way to introduce yourself to the rest of the society if you weren't previously a member, and it could encourage you to attend more of our events, which would be beneficial in the long run!
Why firms/educators should consider attending?
The renowned Annual Law Dinner is simply not to be missed! The evening marks the perfect occasion to broaden one's network, both professionally and socially. Whilst the event allows for networking between firms, academics and educators, it also gives rise for an unparalleled opportunity to conversate and meet with students in a unique environment.
As Kent Student Law Society has been previously recognised as the largest society on campus, it's Annual Law Dinner is known to be oversubscribed each year. The Law Dinner is a pinnacle of the legal calendar for students at the University of Kent. This is evidently an event that is incredibly popular amongst students, hence providing professionals with an exclusive opportunity to develop a unique camaraderie with a vast array of excellent students. 
As the law dinner is such a memorable night for students (and professionals alike), it is likely potential applicants may be pinpointed. Professionals in attendance are able to perceive and evaluate for themselves, the student's ability to conversate and build rapport, in both a professional and social sense. As communication skills are paramount within a career in the legal field, the Law Dinner serves a unique purpose in spotting potential candidates. This means the recruitment process is made easier for both candidates and recruiters. 
Kent Law School is one of the UK's leading law schools, ranked 16th amongst Law Schools in the UK in The Guardian University Guide 2020. Graduates from the Kent Law School are distinct to other law students, due to the Law School's emphasis and embodiment of critical thinking. Matthew Davies, KLS alumni, reaffirms this as he states, "the skill of critical thinking which a degree from KLS equips you with, is extremely useful in my job". Furthermore, the award-winning Law Clinic on campus further prepares students for a career in law, as students enhance their legal knowledge through working on live cases and critically analysing their work. Aside from law students, the University of Kent amply prepares and develops students from all degree disciplines for the demanding nature of a career in the legal field. The DLHE found in a national survey of graduates, that over 95% of Kent students who had undertaken their undergraduate degrees at the University, were in work or further study within six months. This, along with Kent being awarded gold (outstanding) by the Government's Teaching Excellence Framework in the quality of teaching provided, demonstrates the high calibre of students at the University of Kent and the wide skill set they possess. Developing meaningful connections with such academically able and employable students demonstrates the importance of professionals attending the Annual Law dinner.